Dear Pharmacist/Healthcare Provider,

Welcome to the Certified Smoking Cessation Service Provider (CSCSP) online course!

This course provides you with the opportunity to equip yourself with the additional knowledge to help people quit smoking. It is designed for adult-learners as a self-study course and assessment materials are included to ensure that by theupon completion of this course, you will have the pre-requisite knowledge to proceed to the attachment component, i.e., the final step towards obtaining your certification as a smoking cessation service provider.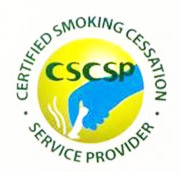 We hope that you will find this course useful not only to collect CPD points, but more importantly, to enable you to deliver effective smoking cessation intervention as part of your professional role as a healthcare provider.

Lastly, we invite you to provide feedback regarding this course so that in can be continuously improved and made relevant, practical and useful for you and others.

Thank you and good luck!

Best wishes,

Prof. Dr. Mohamad Haniki Nik Mohamed,
BPharm (Hons), PharmD CSCSP Chief Coordinator, Malaysian Academy of Pharmacy & Head, Internationalisation and Global Network, Smokefree Sejahtera Campus Community Flagship, Kuliyyah of Pharmacy, International Islamic University Malaysia (IIUM) 25200 Kuantan, Pahang
>>> Forgot Username/Password? Click here.
>>> MAP / MPS member can proceed to login using their existing USERNAME / PASSWORD here.
>>> Non-MAP / Non-MPS member you may purchase the course you require at RM30/- per course, using the available form here.
____________________________________________________________
The chapters of this Online Smoking Cessation Course are as follows:
Epidemiology and Impact of Tobacco Use
Assoc. Prof. Dr. Mohamad Haniki Nik Mohamed,
BPharm (Hons), PharmD CSCSP Chief Coordinator, Malaysian Academy of Pharmacy & Head, Internationalisation and Global Network, Kuliyyah of Pharmacy International Islamic University Malaysia (IIUM) Jln Sultan Ahmad Shah, Bandar Indera Mahkota 25200 Kuantan, Pahang

haniki@iiu.edu.my,
mhaniki@gmail.com
Tobacco Control Strategy
Dr Noraryana Hassan,
MBBS (UM), MPH (UNIMAS) Senior Principal Assistant Director, Head, Tobacco Control Unit & FCTC Secretariat, Disease Control Division, Ministry of Health Malaysia

Dr Nizam Baharom, MBBS (London), MPH (UKM), DrPH (UKM)
Understanding & Assessment of Tobacco Use and Dependence
Assoc. Prof. Dr. Noor Zurani Md Haris Robson,
MBBS, Masters in Medicine, PhD (UK) Addiction Medicine Specialist and Family Medicine Specialist Department of Primary Care Medicine University Malaya Medical Centre Faculty of Medicine University of Malaya

noorzurani@hotmail.com,
noorzurani@ummc.edu.my
Management of Tobocco Smoking & Dependence
BEHAVIOUR
Dr. Sallehudin Abu Bakar,
KMN, AMN. MD(UKM); MPH(Philippines); M.Epid.(Johns Hopkins)

PHARMACOLOGICAL
Assoc. Prof. Dr. Mohamad Haniki Nik Mohamed,
BPharm (Hons), PharmD CSCSP Chief Coordinator, Malaysian Academy of Pharmacy & Head, Internationalisation and Global Network, Kuliyyah of Pharmacy International Islamic University Malaysia (IIUM)

haniki@iiu.edu.my,
mhaniki@gmail.com
Establishing a Smoking Cessation Service
COMMUNITY
Ms. Jennifer Tan,
RPh
jennifertanseehui@gmail.com
Ms. Saraswathi a/p Simansalam,
BPharm (USM), MPharm (USM)

HOSPITAL
Ms. Mah Suit Wan,
B.Sc.Pharm (Hons) USM Outpatient Counseling Unit Jabatan Farmasi Pusat Perubatan Universiti Kebangsaan Malaysia
suitwan@ppukm.ukm.my
---
Smoking cessation counseling videos (in Bahasa Malaysia) on
Eight Steps to Quit Smoking