Online GUIDE / Instructions
The Malaysian Academy of Pharmcy Portal e-learning content is made freely available to all members of the Malaysian Pharmaceutical Society (MPS). MPS members can LOGIN and access the material using their existing MPS online Username/Password.
In the very near future, non-MPS members will be able to gain access to these instructional material at a minimal cost. Do return in the forthcoming weeks!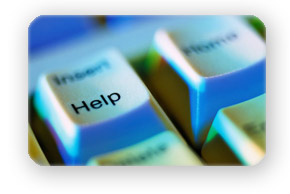 How to Begin (for MPS Members):
Have your existing MPS Login Username/Password ready (for further information, please refer to www.MPS.org.my )

Click on "COURSE LOGIN" and enter your MPS username/password accordingly.

You will be presented with your participant records profile, showing:


The courses you can 'purchase' (whilst a dollar value is placed on these Courses, it is FREE for MPS members - you will be able to gain access without charge)

For the courses you have already selected, you will be able to see a summary of the Chapters and your Quiz Results. Click on any of the Chapters to begin your study!

Upon completion of every chapter, attempt (or re-attempt) the quiz until you obtain a passing mark of >= 80%

Once all quizes for the course have been completed (with >= 80%), you will be allowed to "Print Certificate of Completion" (note: this link will only appear after this passing criteria has been met)

Print Friendly